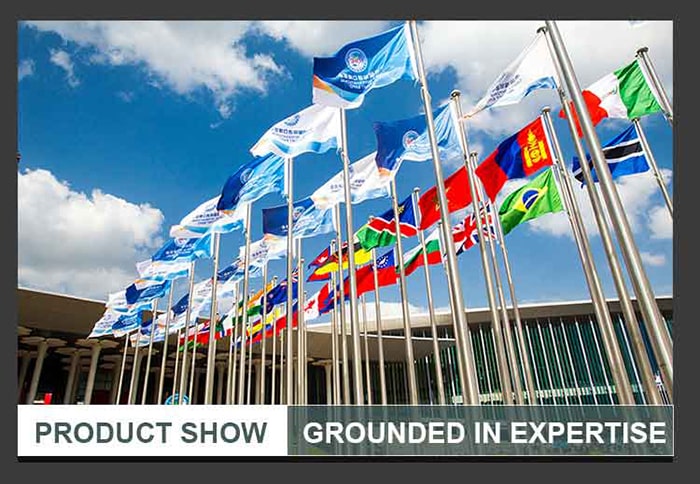 Electric Flagholes' Chracteristics:
The flag-raising speed of electrical flag pole award system can be adjusted automatically according to the timing of all countries anthem,adjust the speed when raising,was adopted with miacrocomputer device.
     The Characteristics of Flag Products:
We take nanotechnology to deal with a new high tech green environment protection material, which is our unique technique.
It will not change the previous functions and structures,and it is absolutely ventilative.
The infrared radiation can be keep the previous colour of flags for a long time,which can prolong the period.
The surface of flags has the hydrophobic function like lotus leaves.With a basin of water pouring to the surface of a national flag,the national flag will not be wet at all.Drips of water would gather together and drop to the ground.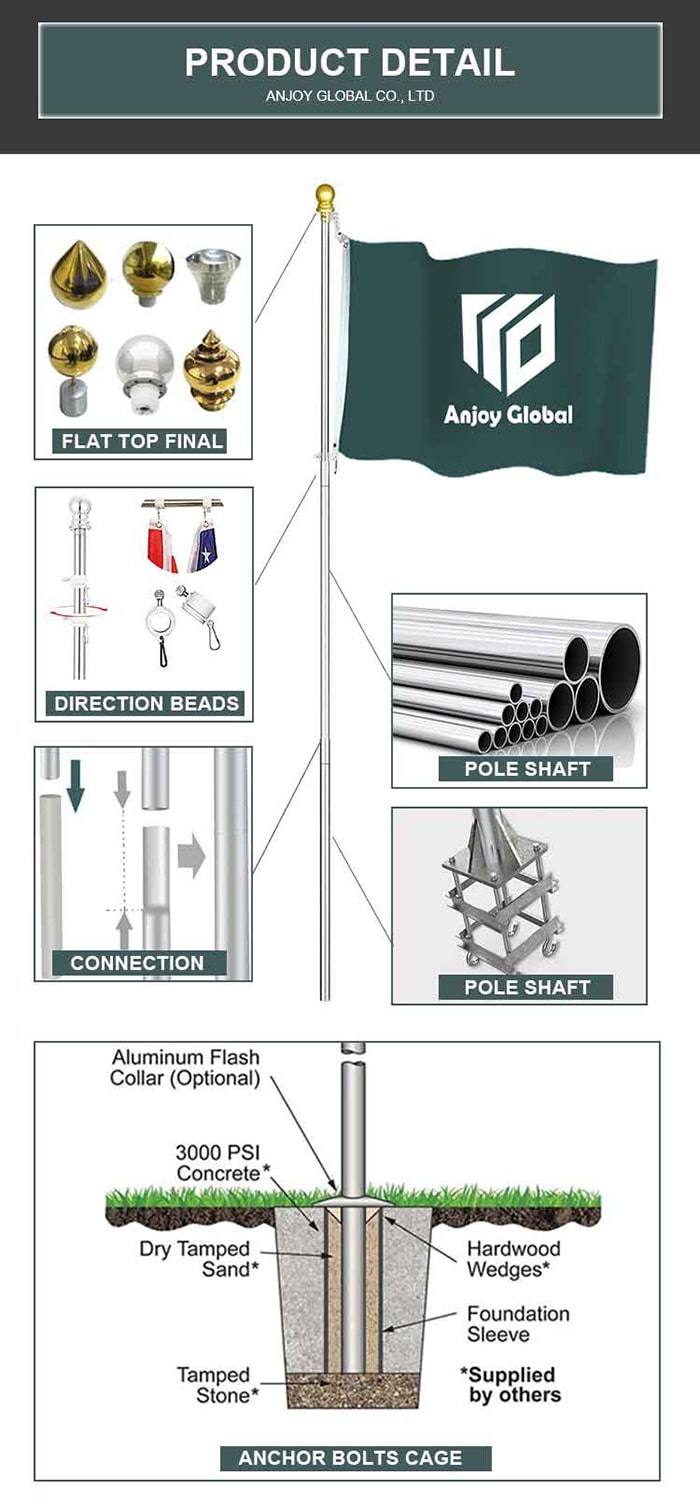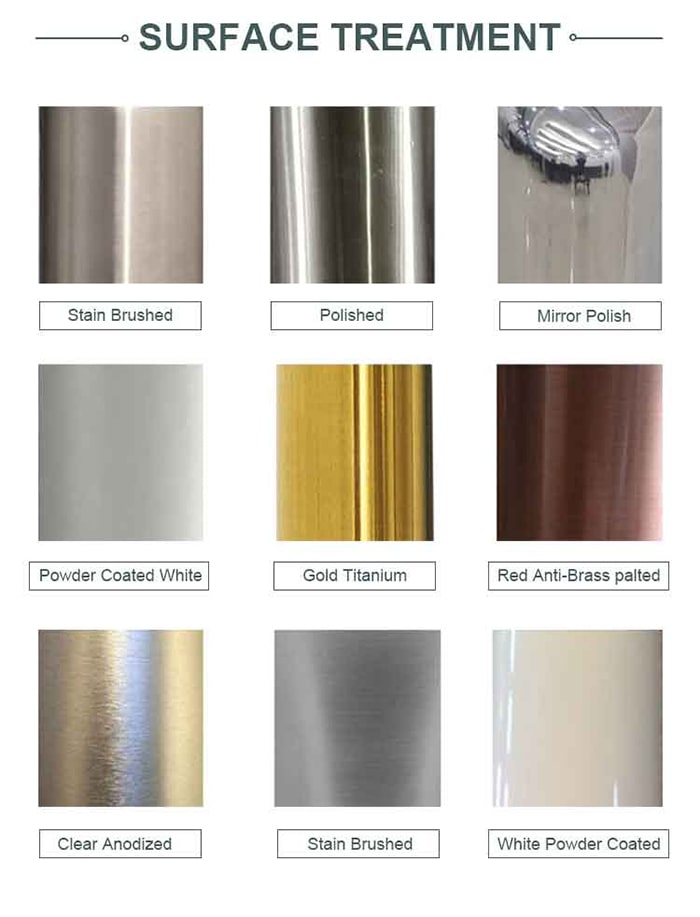 Size information of flag pole as below. Please check it and choose the best for you.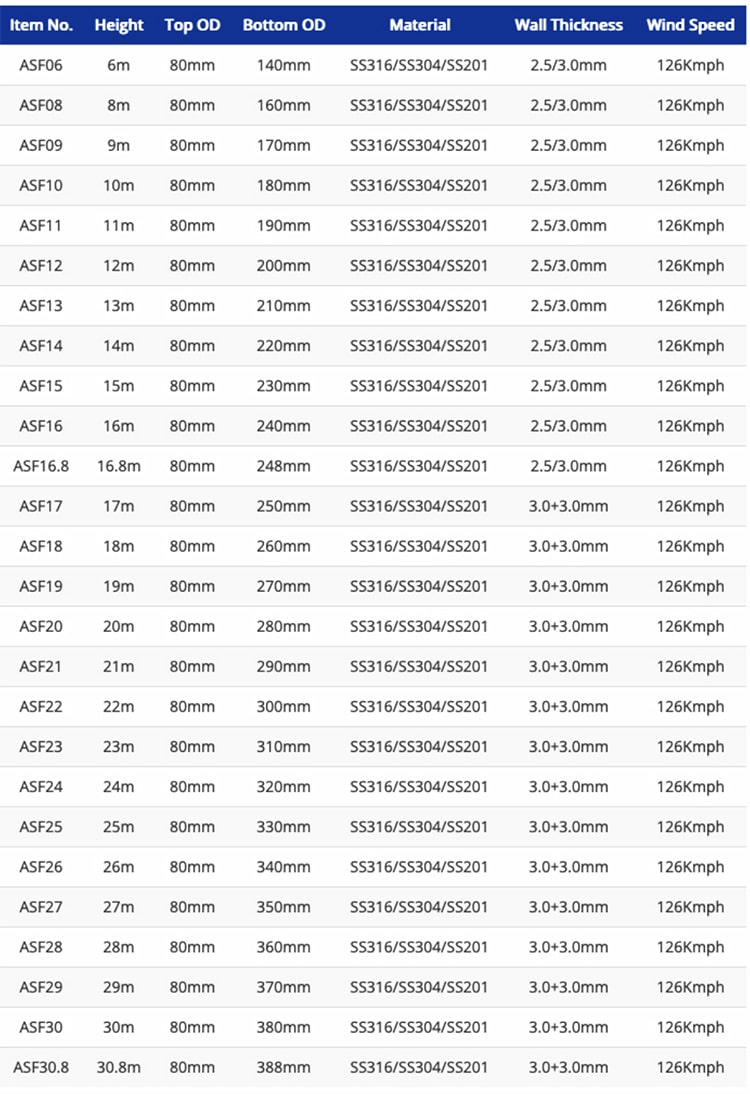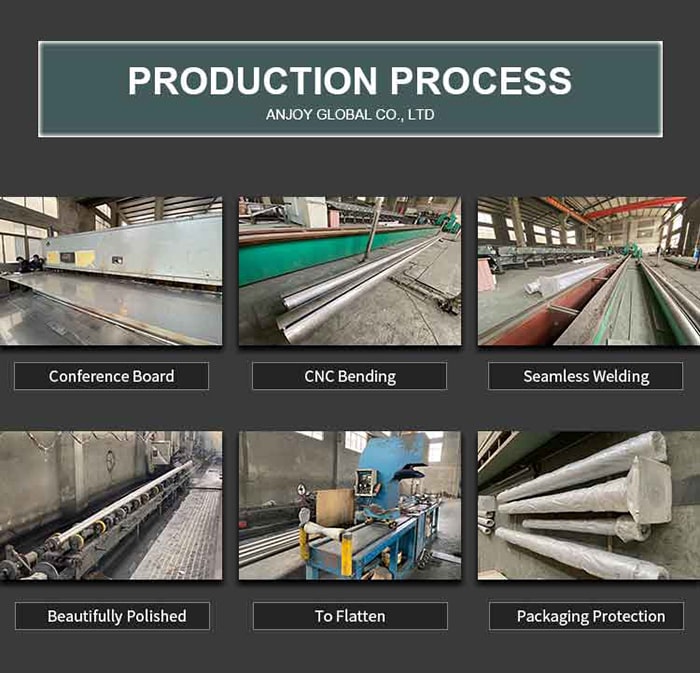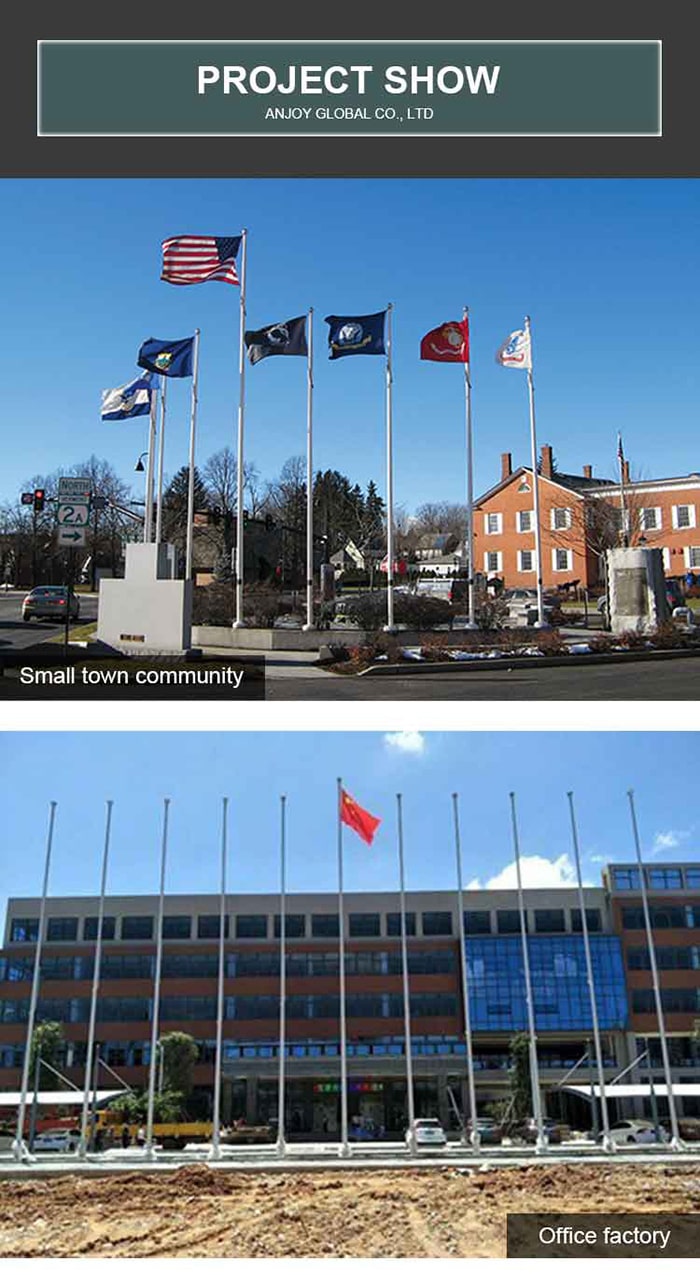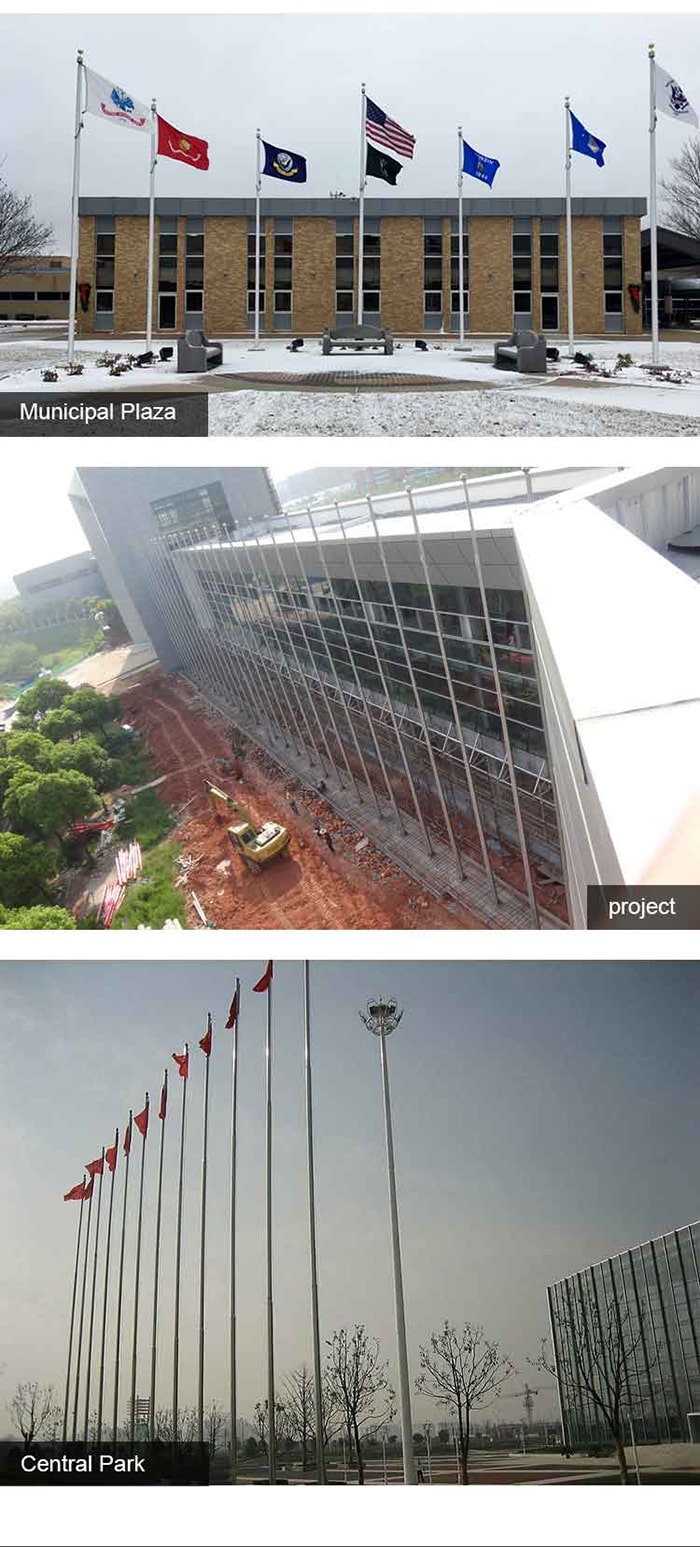 Q1:What is your brand?
Our brand is called Anjoy.We specialized in manufacturing the stainless steel and aluminum spinning flagpoles.
Q2:How can I get a price of flagpole?
Please send us the drawing with all the specifications,we will give you an exact price.
Or please give the dimensions such as height,wall thickness,material,top and bottom diameter.
Q3:We have our own drawing.Can you help me to produce the sample which we designed?
Yes,we can.Our mission is to help customers to be successful.So it's welcome if we can help you and make your design come true.
Q4:I am a small wholesaler.I am doing small projects.Do you accept small order?
Yes,we do accept MOQ 1 pc.We would like to grow up with you together.Many of our regular customers grow up with us under our full support.
Q5:What if we don't know how to install it?
We have clear instructions for installation.
| | |
| --- | --- |
| Electric flagpole | Top finial,SS hanging poles,Direction beads,Stainless steel rope, Handle,Electric winch,Powder Supply,Flagpole base |
| Manual internal halyard flagpole | Top finial,SS hanging poles,Direction beads,Stainless steel rope, Handle,Manual winch,Flagpole base |
| Manual external halyard flagpole | Top finial,SS hanging poles,Direction beads,Nylon rope,Pulley,External cleat,Flagpole base |